Cheating Devices
---
select from our cheating devices to view information.
These devices are not for sale.
JACKPOT BLASTER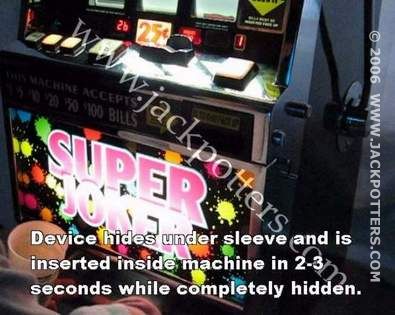 An older version of this device was featured on THE LEARNING CHANNEL and the name of the show was "Cheating Las Vegas". THE LEARNING CHANNEL usually repeats their programming every 3 months so look out for the show and tape it for reference. A gentleman on the show described it as "the biggest scandal to rock Las Vegas". He described the device as follows, "...they sell it on the street for around $15,000.00..." and "...this is the one they probably stole the most money with in the industry today." The device fools the payout counter in these machines, making it possible to achieve large payouts. The machines can hold 1,000 coins or tokens, therefore, if this device is used on a $1.00 machine, then it can be emptied of $1,000.00 in SECONDS!!! Also works on Video Poker machines.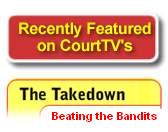 Effective on ALL denomination machines: Quarter, $1.00, $5.00, $25.00, $100.00, etc.

Effective on machines that accept coins, tokens and paper currency

Effective on machines that payout in coins or tokens

Effective on reel and video poker machines

EASY TO OPERATE, JUST PRESS A BUTTON
TO PREVENT AN ATTACK BY THIS TYPE OF DEVICE, PLEASE CONTACT US FOR CUSTOM SECURITY SOLUTIONS.
Subscribe to our list and get notified regarding website changes and gaming-related news!


Tell-A-Friend about JACKPOT BLASTER